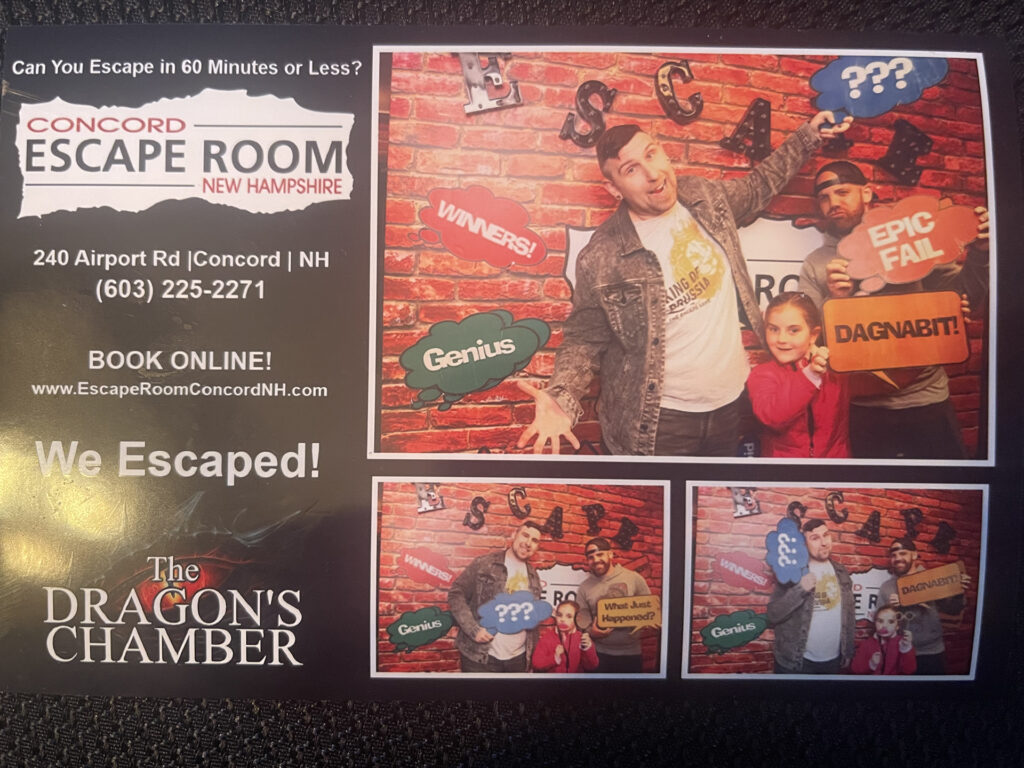 The Dragon's Chamber
[Concord Escape Room NH]
Concord, NH
The evil Wizard of Drachenkammer Castle has captured the last dragon of this world and has imprisoned her in the Dragon's Chamber with strong spells and potions. The wizard spends his days using magic to create complex puzzles and riddles in order to protect his castle so nothing can break in….or break out.
One day the wizard did something that angered the dragon so much that even his magic could not protect him. The dragon killed the wizard and is now trying to escape. As a young wizard, now is your chance to prove yourself by breaking in and taking control of the dragon.