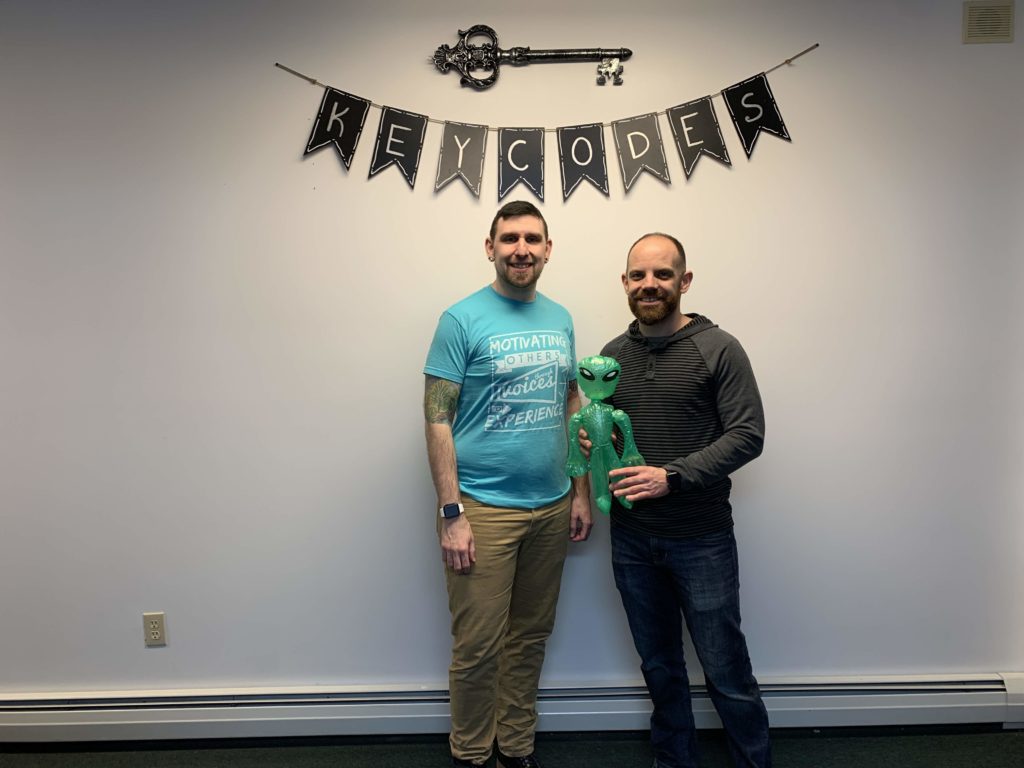 The Containment Breach
[Keycodes]
Turner, ME
You are a team of scientists onboard the space shuttle S.S. Starfall. You've completed your mission to collect specimens from a newly discovered planet. On your return trip home, an alarm sounds awakening you from your sleep chamber. The emergency alert system states that there has been a containment breach. The aliens have taken over the ship. The self-destruct mode has been activated.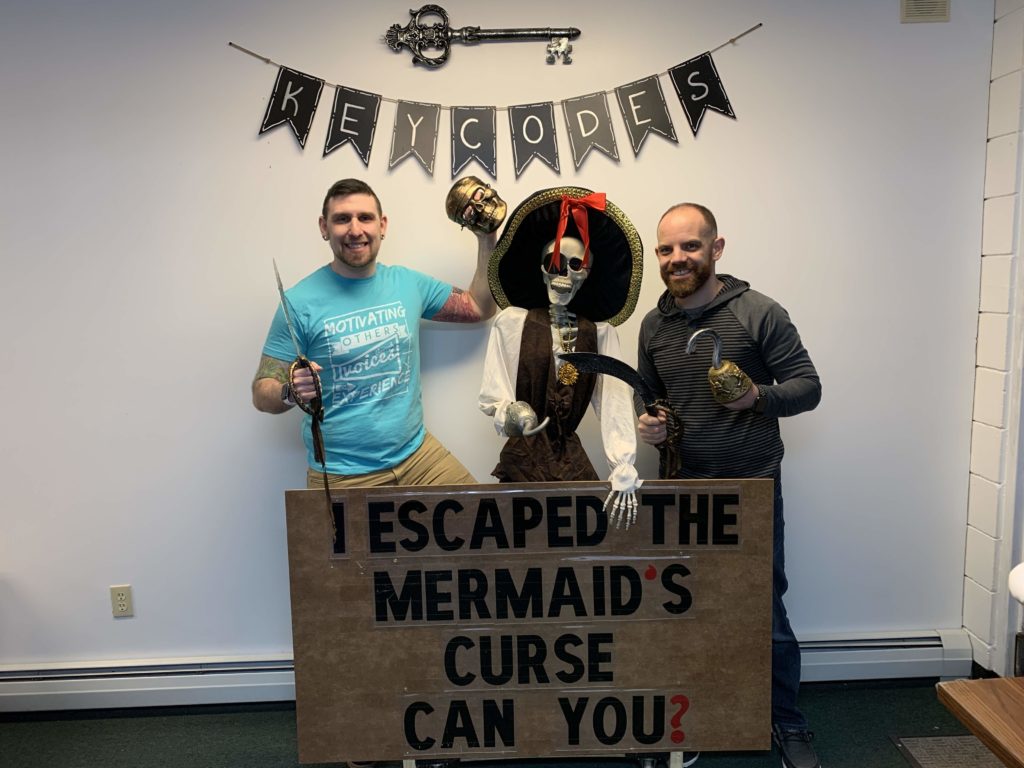 The Mermaid's Curse
[Keycodes]
Turner, ME
Every one hundred years the ghost ship appears from the depths of the sea. You and your team of treasure hunters have been successful in tracking down the coordinates but unfortunately while boarding the vessel your team was captured by the captain and his crew. You are now locked in the captain's quarters with only an hour to find the treasure and escape before you sink with the ship and become part of her crew.