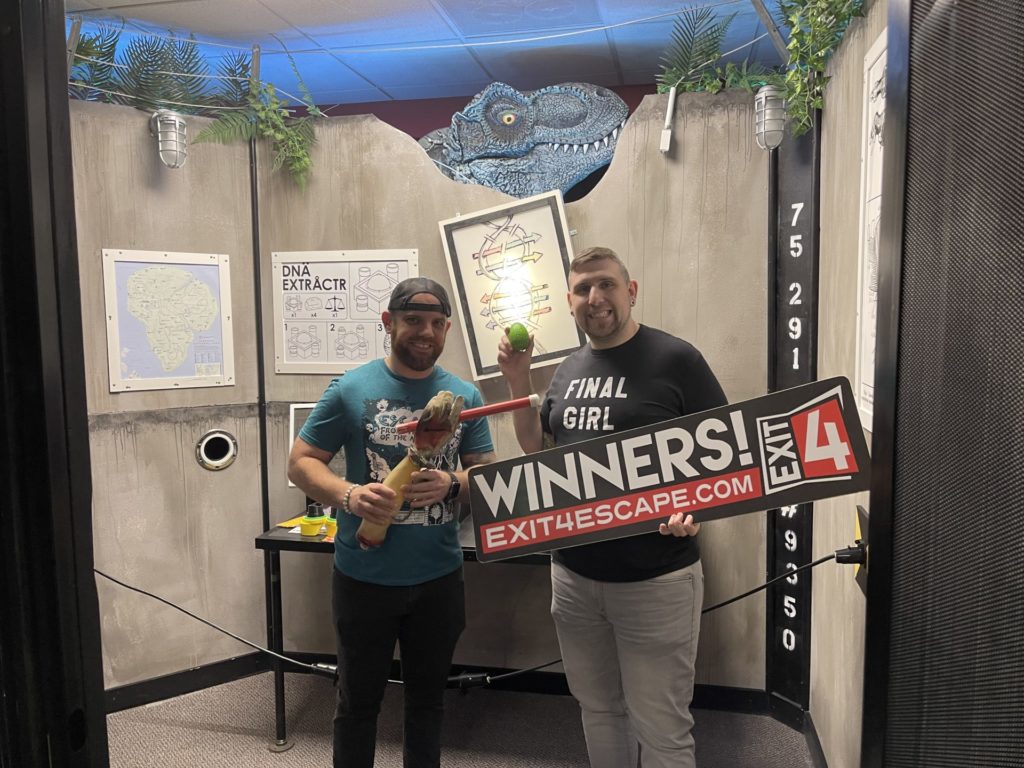 T-Rex Lockdown
[Exit 4]
Collinswood, NJ
During a preview tour of a park stocked with ferocious dinosaurs, the power goes out and the predators break free. Your only chance at survival is to seek refuge in a remote dinosaur pen and find a way to restore power to the electric fence to keep the nearby T-Rex at bay.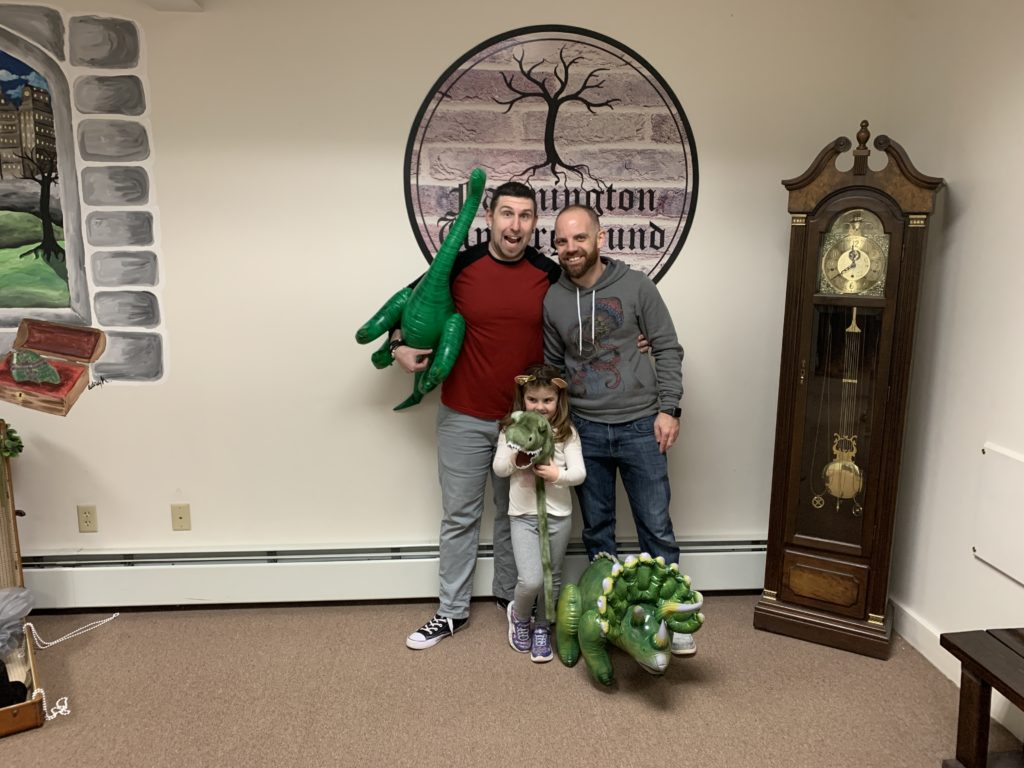 Dinosaur Beach
[Farmington Underground]
Farmington, ME
Something strange is happening at this dinosaur park. We haven't heard from our agent, Jenkins, in weeks. Your team will need to search through the snack shack, gift shop, and other attractions, to find what we need.