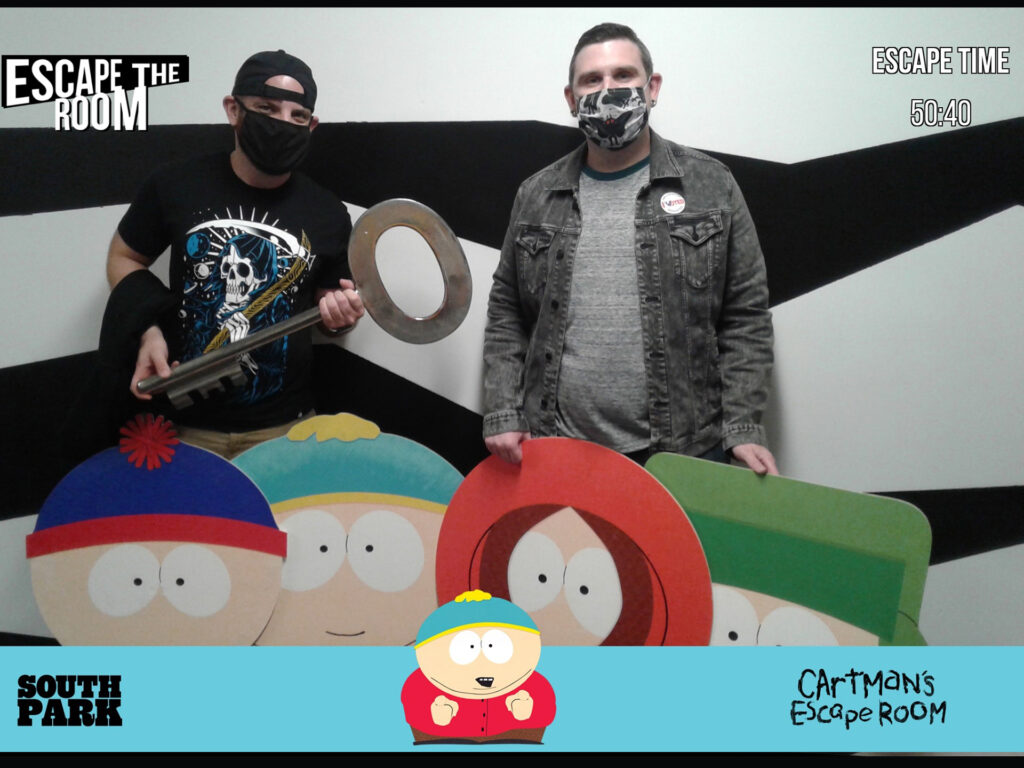 Cartman's Escape Room
[Escape the Room Boston]
Boston, MA
Hello. And welcome to…Cartman's Escape Room™! You are about to enter the most diabolical and evil place ever invented: SKOOOOL! Many go in, but few come out alive. WARNING some parents may find this game unsuitable for children under 14 years of age because of, Animated Blood, Cartoon Violence, Comic Mischief, Crude Humor, Strong Language.