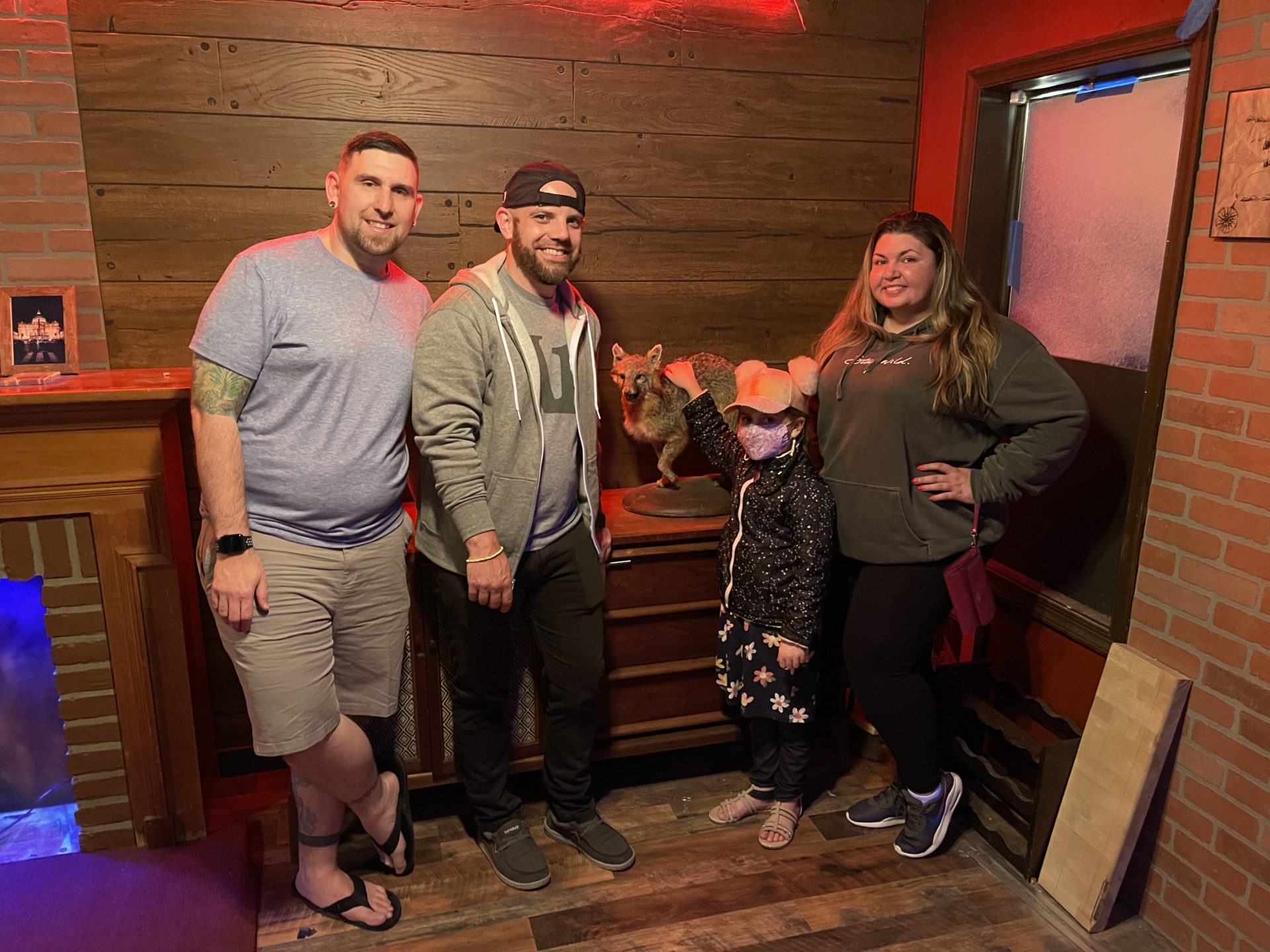 Solitude
[Big Screen Escapes]
Mt. Pocono, PA
Ratings are an average of
Matt & Mike's scores
Description: A father's legacy is your only chance at surviving a 100-year storm. As the snow piles up, you find yourself descending into one man's desperation.
Note – This room was in beta when we played it.
This was the room where we came up with our team name The LockQuest Monsters!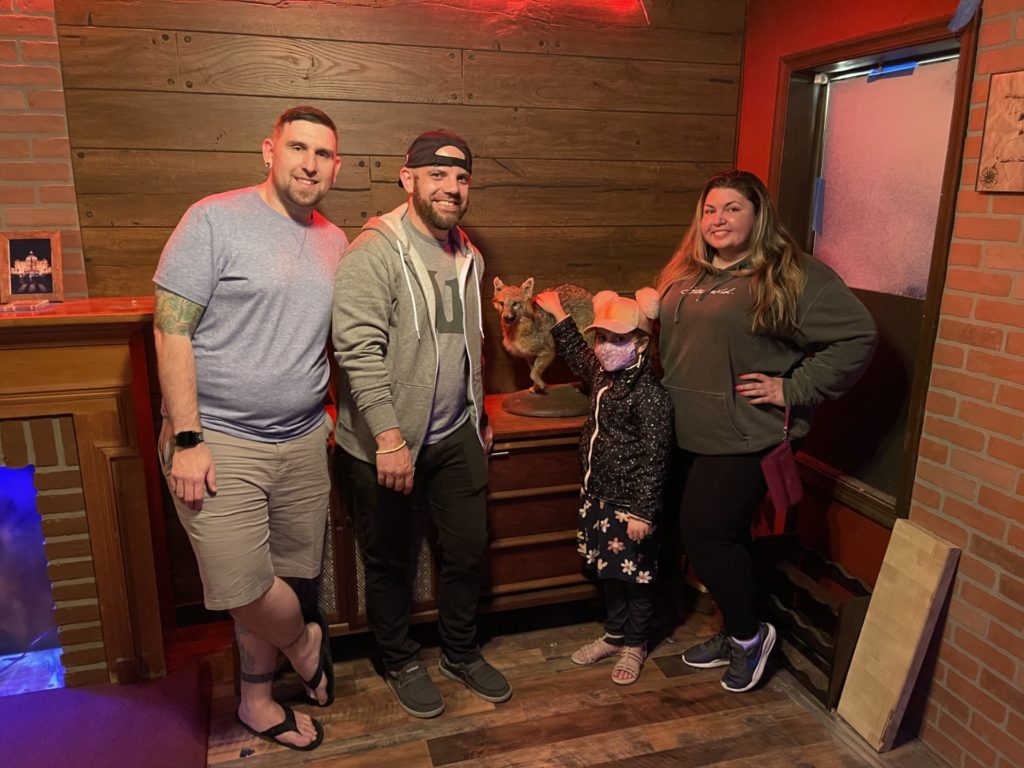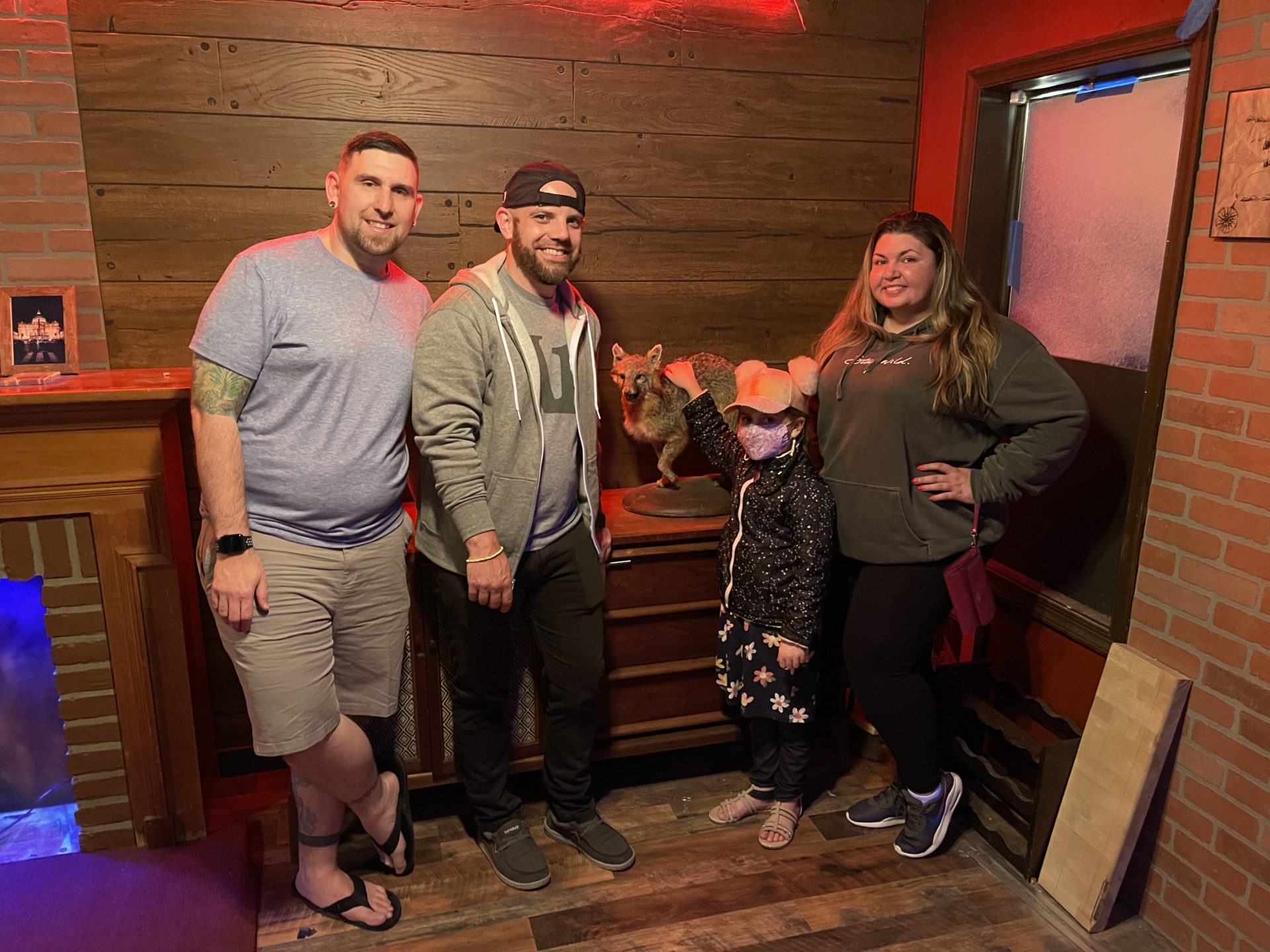 Tags In