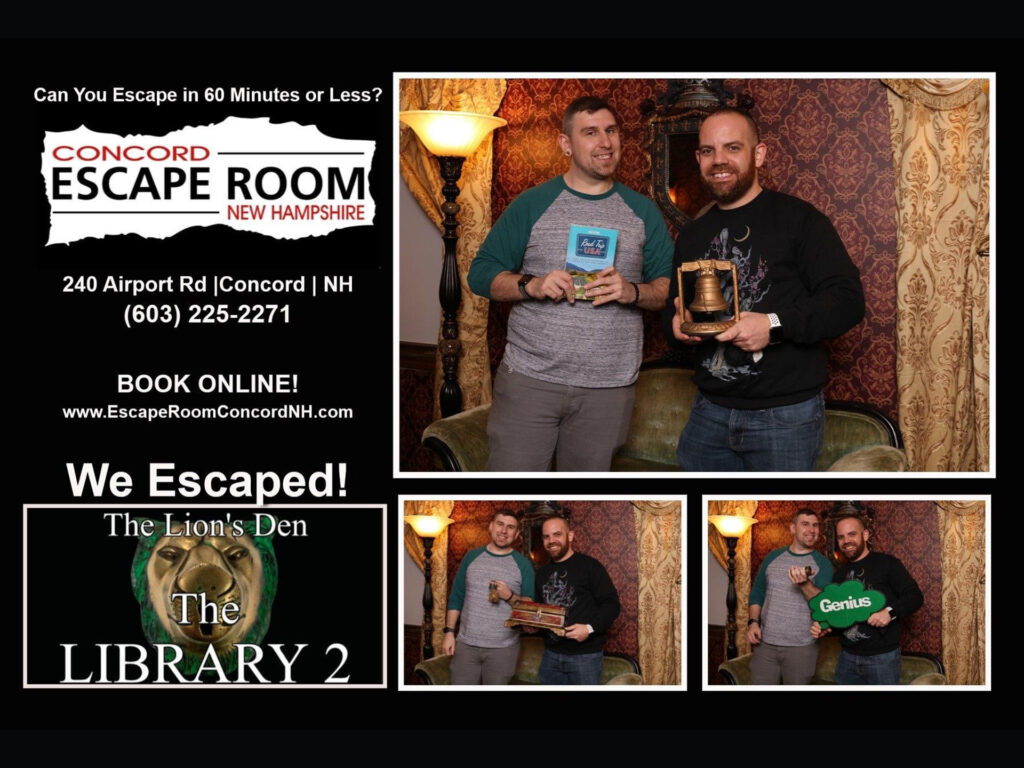 The Lion's Den
[Escape Room Concord NH]
Concord, NH
Your great uncle Ollie was a fascinating man who was a master of puzzles, codes and riddles. He loved telling you about his travels and teaching you about the history of our country. Of all the stories, he was most passionate about The Order of the Lions.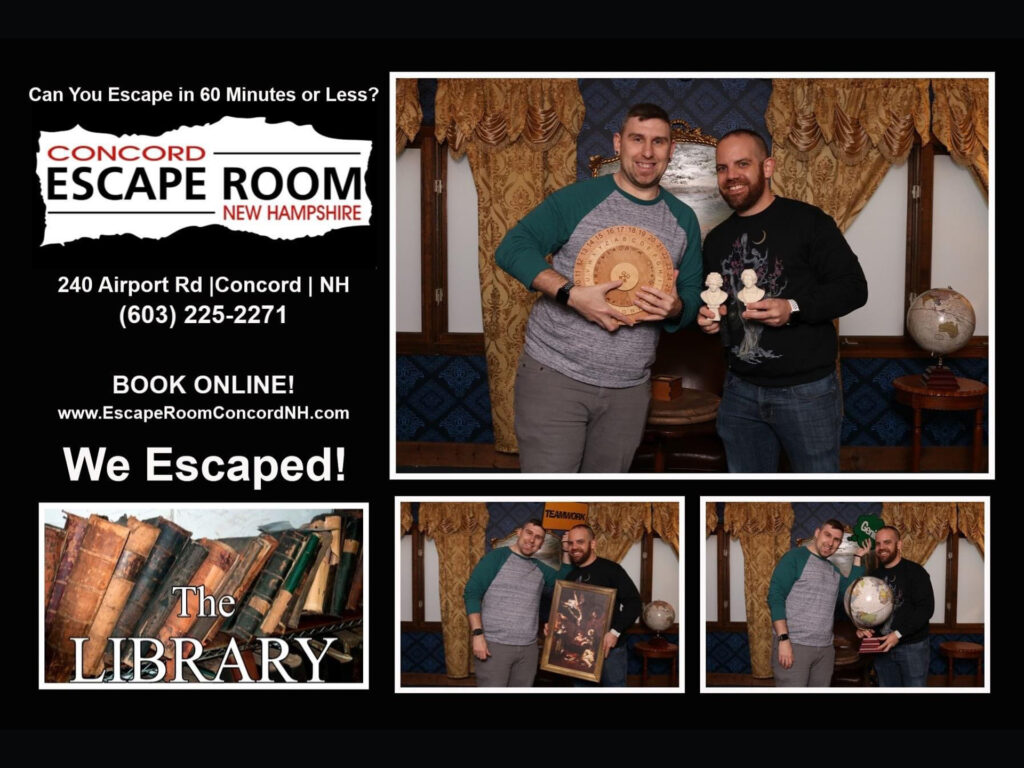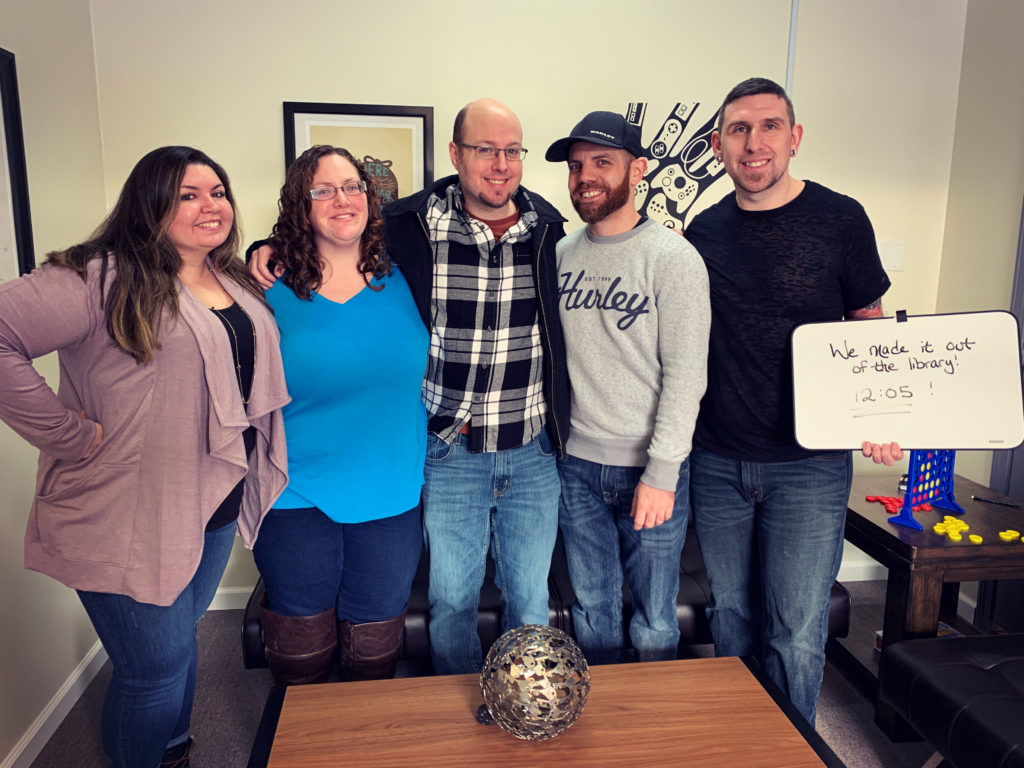 The Library
[Crack the Code]
Brewer, ME
The librarian is in hiding. She left you a message that sent you down a path of exploration. Art thieves are on that path too and you need to solve the secrets and make your escape before they get to the room. You have 1 hour to solve the last puzzle and escape before the thieves get to you.